University of Arkansas becomes an Institutional Member of CEBB
25 June 2020
The University of Arkansas' Blockchain Centre of Excellence is the latest institution to join the BBA's Centre for Evidence-Based Blockchain.
Professor Mary Lacity of Blockchain CoE, the new CEBB Lead for University of Arkansas, said:
The Blockchain Center of Excellence is delighted to become an institutional member of CEBB. Membership helps to meet our mutual goals of advancing knowledge on blockchain-enabled solutions for better businesses, better societies.
Miss Kelly Bolton, Head of Communications and Public Relations at the British Blockchain Association said:
We are pleased to welcome the University of Arkansas to Centre for Evidence Based Blockchain. Some of the world's leading blockchain centres of excellence and research institutions have joined forces with CEBB to advance evidence-based adoption of distributed ledger technologies. We also welcome Professor Mary Lacity as the CEBB Lead for UoA. 
---
CEBB is a neutral, decentralised, global coalition of blockchain enterprises and research organisations advancing cost-effective and high-quality industry research at some of the world's leading universities. It is a one-stop-portal co-ordinating blockchain enterprise research, led by some of the world's top academics at public and private institutions.
CEBB member portal is an exclusive close-knit network of blockchain industry experts and scholars working together to solve some of the biggest problems in the blockchain space, setting evidence-based frameworks.
For more information on how to become a part of CEBB ecosystem, visit CEBB Member Portal.
Email: CEBB@britishblockchainassociation.org
---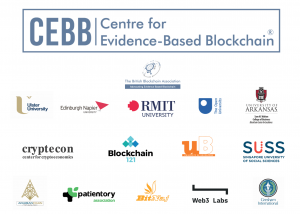 ---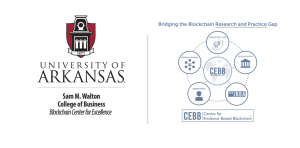 ---